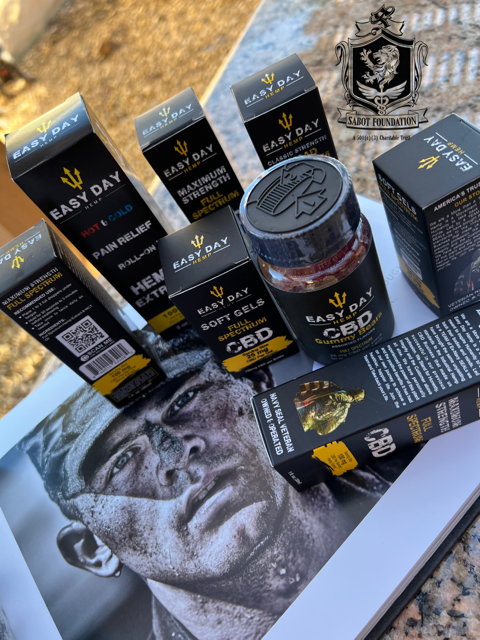 CBD now holds a very different legal status from THC (thanks to the passing of the 2018 Farm Bill Act). Cannabinoids like CBD can help empower the body's endo-cannabinoid system and promote quality sleep, prevent traumatic memories from arising, as well as establish physical and emotional well-being to mitigate these devastating symptoms of PTSD and allowing patients to regain hold of their lives.
There are a number of prescription medications on the market aimed at treating the anxiety and depression that can come with PTSD. These drugs include benzodiazepines like Prozac, Paxil, and Zoloft. All too often, however, these pharmaceuticals can lead to side effects such as nausea, headaches, and increased depression.
Sabot Foundation has assisted over 70 veterans who otherwise could not afford CBD (ranging from 600mg to 2500mg) which have had positive effects on pain reduction, insomnia, anxiety and depression. The veterans assisted include those who served in Vietnam, Afghanistan, Iraq, as well as others who have served in different parts of the world on low intensity conflicts or other military assignments.
We invite you to read "Cannabidiol in the Treatment of Post-Traumatic Stress Disorder: A Case Series"